JSC "Kautra"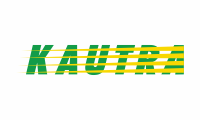 "Kautra" is one of the largest Lithuanian companies providing passenger transportation services.
We offer 173 routes in Lithuania and beyond, and have over 1.000 employees. We transport around 6 million passengers per year. Presently, "Kautra" has a fleet of almost 300 buses and minibuses, the majority of which are certified and star rated in compliance with the IRU quality and comfort requirements.
Each year, we replace the oldest buses with new and modern ones. The average service time of a bus is only 4 years.